Circle of Friends
Aer Lingus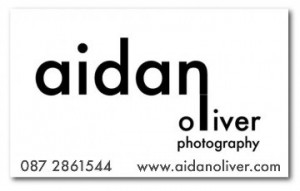 Aidan Oliver Photography
Aidan Weldon from Aidan Oliver Photography kindly supplied us at Jack & Jill with family day photographs for our website.
Capita

Citi Group
Cricket Ireland
Deloitte & Touche
Deloitte & Touche We wish to thank our auditors for their continued support.
ElectroRoute
We are trilled to have ElectroRoute as a partner and we're  looking forward to their support and working with them in 2014. Many thanks for their €10000 generous donation!
First Photo Ltd Cork
Many thanks to Bill Golden from First Photo Limited – Cork. He provides the Jack & Jill office with all our toners needs and is one of our continued sponsors throughout the years.
t. 021 496 8487
e. info@firstphoto.ie
Hot Irishman
Bernard and Rosemary Walsh from the Hot Irishman have been great supporters of Jack and Jill with both their time and the Hot Irishman products.
'It's Kidz Biz.com'
'It's Kidz Biz.com', Ireland's first online licensed character superstore sells products ranging from homewares, clothing, furniture, lighting, stationery, jewellery etc. from well-known brand names including Winnie the Pooh, Dora the Explorer, Ben 10, Hannah Montana, High School Musical and Camp Rock to name but a few. John Keogh, M.D. of 'It's Kidz Biz.com' has kindly agreed to donate 1% of their online sales to Jack and Jill, in addition to a 10% discount for online orders via our website . To avail of this discount please go to 'It's Kidz Biz.com' and enter voucher no. 010469 when checking out.
Jackandjilltoners.ie
Bill Golden from jackandjilltoners.ie supplies the Jack & Jill Office with toner cartridges free of charge. He also asks all his customers to recycle their cartridges with Jack & Jill. www.jackandjilltoners.ie.

KPMG
Matt Ryder Caricature
Matt Ryder has kindly agreed to give his time free of charge for our Annual Jack & Jill Family Day which takes place in June 2011.
Optimum Chauffeur Drive

Optimum Chauffeur Drive are providing FREE chauffer driven cars for Jack & Jill families.
They have been recently announced as outright winners at the Excellence in Business Awards for service to the Public Sector. A dynamic and flexible organisation with 32 years experience in the Chauffeur Drive business including managing the transport requirements for State Visits, EU Ministerial Meetings, Conferences and events , AGM's and Roadshows; services provided include: Mercedes saloons, 6 passenger MPV's and 12 to 52 seat coaches throughout Ireland and in 540 cities worldwide, operating a 24 hour service 7 days a week.
Paul Doyle Garden Design

Award winning garden designer Paul Doyle has chosen Jack & Jill Foundation as the Charity Partner for 2014. He is going to create and present in May the Jack & Jill Garden at the 2014 Bloom Festival in Phoenix Park.
P&G Cards
P&G Cards provide birthday cards for all the Jack & Jill children. www.p-gcards.ie
Puddleducks
Puddleducks is a small, family run company based in Cork selling waterproof and windproof clothes for children. Puddleducks will donate 1% of their sales directly to the Jack & Jill Foundation.
Please visit www.puddleducks.ie to view the Puddleducks range.
Contact number: 021 4372917.

Sony Ireland
Standard Life

"Standard Life has been thrilled to work with Jack & Jill since May 2011. Their strong commitment to improving the lives of families of sick children cannot be equalled. Their team has always been on hand to advise and support us in our own fundraising efforts for Jack & Jill, ensuring we have the knowledge and materials to supplement what we do internally. Our staff have committed to raising €75,000 in 18 months for Jack & Jill, and their support means we are well on our way to meet this amount. We believe our partnership mirrors our own company values – easy, beneficial, reliable and predictable. It is an absolute pleasure to have Jack & Jill as our Charity partner."
Sweet Appeal
Sweet Appeal offer a great range of confectionery and cake lines, placed into their bespoke honesty boxes, where you can insert €2 into the attached money slot, and take a bag of sugary goodness. The honesty boxes will be situated in workplaces all across Ireland, and are placed at no cost or liability to you.
They are launching in Galway in November 2009, and plan to be growing considerably within the next 12 months. This year Sweet Appeal are guaranteeing €2500 for each new area they launch. Once the network is established, they envisage giving 60% of all profits to the foundation.
If you are interested in holding one of their boxes, with no cost or liability to you, please contact Lorraine on 085 729 8200 or email info@sweetappeal.ie For more information, go to www.SweetAppeal.ie.
Tipperary Water
Tipperary Water very kindly agreed to sponsor the water at our Annual Golf Classic in July 2010. We are very grateful for their continued support of our work.