Jack & Jill's
Circle of Friends
We wish to thank to all our longstanding friends who are supporting
The Foundation in various and innovative ways, year after year!
Aer Lingus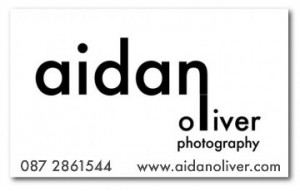 Aidan Oliver Photography
Aidan Weldon from Aidan Oliver Photography kindly supplied us at Jack & Jill with family day photographs for our website.
Cricket Ireland
Deloitte & Touche
Deloitte & Touche We wish to thank our auditors for their continued support.
ElectroRoute
We are trilled to have ElectroRoute as a partner and we're  looking forward to their support and working with them in 2014. Many thanks for their €10000 generous donation!
Walsh Whiskey
Bernard and Rosemary Walsh from the Walsh Whiskey Distillery have been great supporters of Jack and Jill with both their time and the Hot Irishman products.
Jelly Bean Factory
KPMG
Matt Ryder Caricature
Matt Ryder has kindly agreed to give his time free of charge for our Annual Jack & Jill Family Day which takes place in June 2011.
Newbridge Chamber
Optimum Chauffeur Drive

Optimum Chauffeur Drive are providing FREE chauffer driven cars for Jack & Jill families.
They have been recently announced as outright winners at the Excellence in Business Awards for service to the Public Sector. A dynamic and flexible organisation with 32 years experience in the Chauffeur Drive business including managing the transport requirements for State Visits, EU Ministerial Meetings, Conferences and events , AGM's and Roadshows; services provided include: Mercedes saloons, 6 passenger MPV's and 12 to 52 seat coaches throughout Ireland and in 540 cities worldwide, operating a 24 hour service 7 days a week.
P&G Cards
P&G Cards provide birthday cards for all the Jack & Jill children. www.p–gcards.ie
Sony Ireland
Sweet Appeal
Sweet Appeal offer a great range of confectionery and cake lines, placed into their bespoke honesty boxes, where you can insert €2 into the attached money slot, and take a bag of sugary goodness. The honesty boxes will be situated in workplaces all across Ireland, and are placed at no cost or liability to you.
They are launching in Galway in November 2009, and plan to be growing considerably within the next 12 months. This year Sweet Appeal are guaranteeing €2500 for each new area they launch. Once the network is established, they envisage giving 60% of all profits to the foundation.
If you are interested in holding one of their boxes, with no cost or liability to you, please contact Lorraine on 085 729 8200 or email info@sweetappeal.ie For more information, go to www.SweetAppeal.ie.
Tipperary Water
Tipperary Water very kindly agreed to sponsor the water at our Annual Golf Classic in July 2010. We are very grateful for their continued support of our work.