Your Company's
Charity of the Year
Could your company get involved in supporting The Jack & Jill Children's Foundation?
Does the company where you work nominate a Charity of the Year? If so we would be delighted to be considered and would work with your Charity Committee to help you develop a programme of fundraising for the year ahead.
There are many ways to get involved with Jack & Jill which can be motivating and rewarding for your staff and customers which will help us to reach our target of raising €3.5 million in 2018. To put the funds into perspective every €16 raised supports 1 hour of home nursing care for a sick child.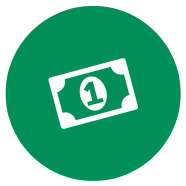 Payroll Giving
Payroll giving encourages members of staff to give regularly through their pay. It's simple – staff members decide how much they wish to donate and these voluntary donations are deducted through the company payroll.
---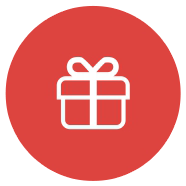 Corporate Donations
Jack & Jill hugely appreciates donations from companies, these donations help us to continue our work of providing home nursing care and end of life care for children that are born with or develop brain damage from birth to 5 years old.
---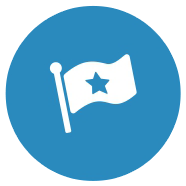 Sponsorship
Without sponsorship we would not be able to run certain events, which would directly reduce the fundraising income of the charity. Sponsoring a Jack & Jill event can work in many different ways, bringing a host of benefits such as increasing your brand awareness, generating positive PR for your company, motivating your staff and showing commitment to your local community.
---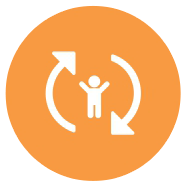 Matched Giving
Matched giving is where an employer matches the amount an employee has raised or donated. Matched giving by companies boosts the morale of employee fundraisers/donors as it shows them you are supporting what they do. Employers can match one off gifts by an individual or match the total money raised from employee fundraising efforts.
---
Our Aproach, Your Benefits
Jack & Jill Partnership Model
01
If appointed, Jack & Jill will work with your charity committee to design a campaign to ensure maximum employee engagement, starting with a PR workshop.
02
Part of our action plan would be presentations from Jonathan Irwin and Senator Mary Ann O'Brien co-founders of Jack & Jill and parents of Jack Irwin, born in 1996 whose care plan became the blueprint for Jack & Jill.
03
Local meet and greet with our 11 liaison nurses including nurse manager Sinead Moran.
04
Thank you sessions for your pending 'gift of time' campaign on behalf of our local families.
05
Media support from Jack & Jill around national and local press releases, photocalls, interviews promoting your campaign and what it means to Jack & Jill families.
06
If appropriate, Jack & Jill patron celebrities such as Eddie Hobbs and John O'Leary (former Dubs Goalie and Jack & Jill Dad) would be involved.
07
Engaging your staff in various Jack & Jill fundraisers throughout the year such as Kilkenny Cyclle, Mini Marathon and Up the Hill for Jack & Jill.
08
Your connection/events to be promoted via newsletter, twitter, Facebook and all social media.
09
Attendance at quarterly Jack & Jill corporate meetings with other partners.
10
If appointed, we would be very proactive in working with you in partnership from the start.
Why Choose Jack & Jill?
Jack & Jill provide vital home nursing care for families with children with brain damage and the Foundation also provides end of life care. We help families all over Ireland make the best of a very desperate situation and enable them to care for their sick children at home, with their families, instead of in hospital. The nationwide service includes home visits and care, advice, information, lobbying and bereavement support.
Please contact Deirdre Walsh on 045 894 538 or email
for any queries
or questions.