Incognito 2018
April 4, 2018

-

April 8, 2018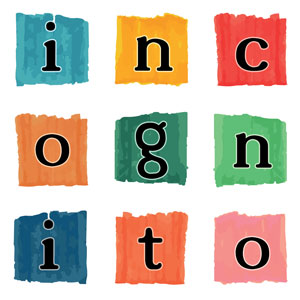 INCOGNITO 2018
Running from April 4th to 8th, INCOGNITO is Ireland's largest single-gallery public art exhibition, with 1500 postcard-size artworks available. Each of these original art pieces will be sold to the public to buy on a first-come-first-served basis for €50 – the twist is that no one will know the identity of the artist until after they buy the piece.With works by well-known artists valued at many times the sale price, this is an opportunity to find yourself the owner of a collector's dream or simply an artwork that you love.
Artists submitting their work for INCOGNITO 2018 include:
Tracey Emin, Richard Gorman, Rhona Byrne, Mo Kelly, Peter Curling, Anne Marie O'Brien, John Kelly, Mick O'Dea, Anthony Lyttle, Ed Miliano, Dede Gold, Martin Gale, David Crone, Olivia Golden, David Begley, Nicky Hooper
We are delighted to announce that
William Fry
, one of the charity's key corporate partners, is supporting this public arts initiative; this is just one part of the Firms commitment to Jack & Jill who has has chosen to work with The Foundation in an agreement that will see them donate €100,000 over the next three years, as well as engaging in fundraising, volunteering and pro-bono activities.Last year, the art sale raised over €80,000 for the charity and it is hoped to repeat this in 2018.
Every single euro from the sale of these works will go to Jack & Jill to help nurse brain damaged children across the length and breadth of the country.