Jack & Jill Annual Golf Classic 2014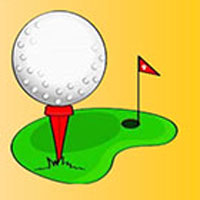 Friday 23rd May sees us back at Mount Juliet for this year's Annual Golf Classic to raise funds for the 300 babies and their families to whom we are providing home nursing care all over Ireland

This year's format will once again be a "Shot Gun" starting at 2 o'clock. The donation to us per team is €1024, the equivalent of one month's nursing care for one Jack & Jill baby. This donation covers the golf for a team of 4, a light lunch on arrival, tickets to dinner for 8 including wine. We are also holding 4 slots for juniors (18 yrs and under) at a cost of €500. If you can't play but think that sponsoring a hole might benefit your company, a minimum donation of €150 would be greatly appreciated.
If you require a buggy, please call Mount Juliet Golf Club directly on 056 7773000. The buggy rate for the day is €25 but there is limited availability. Electric caddy cars are also available to rent at €10 each.
Mount Juliet are offering our guests a very special price of €169 per room for 2 sharing in the Clubhouse with a rate of €209 per room for 2 sharing in the Main House. Both rates include breakfast. Rooms must be booked directly with Mount Juliet.
This event has always been an entertaining day out and I do hope you will be able to join us!
For more information or to book a team please contact Deirdre or Edelle on 045 894538 or email deirdre@jackandjill.ie
Download the 2014 Entry Form:
THANK YOU!