Jack and Jill Run Up the Hill 10K Fun Run/Walk 2017
Event Navigation
The 2017 "Jack and Jill Run Up the Hill" 10K Fun Run/Walk takes place Saturday 22nd April 2017 in beautiful Kenmare, Co. Kerry.
This Fun Run/Walk is open to runners and walkers of all ages with kids, buggies, grannies, grandads and even doggies (on a lead) all welcome!
MAKE IT A DAY OUT FOR ALL THE FAMILY!
Enjoy a Carnival atmosphere in The Square with Music and lots of family and kids' fun activities from 1pm! (Kerry weather permitting!)
Great Refreshments provided for all Participants after the event!
Registration is on the day and costs €20 per adult and €5 per child, with a 3pm START
A great fun day for all the family organised by Kenmare postman John O'Sullivan, an longstanding and dear friend of Jack & Jill!
Check out the Facebook event page at:
www.facebook.com/JackAndJillRunUpTheHill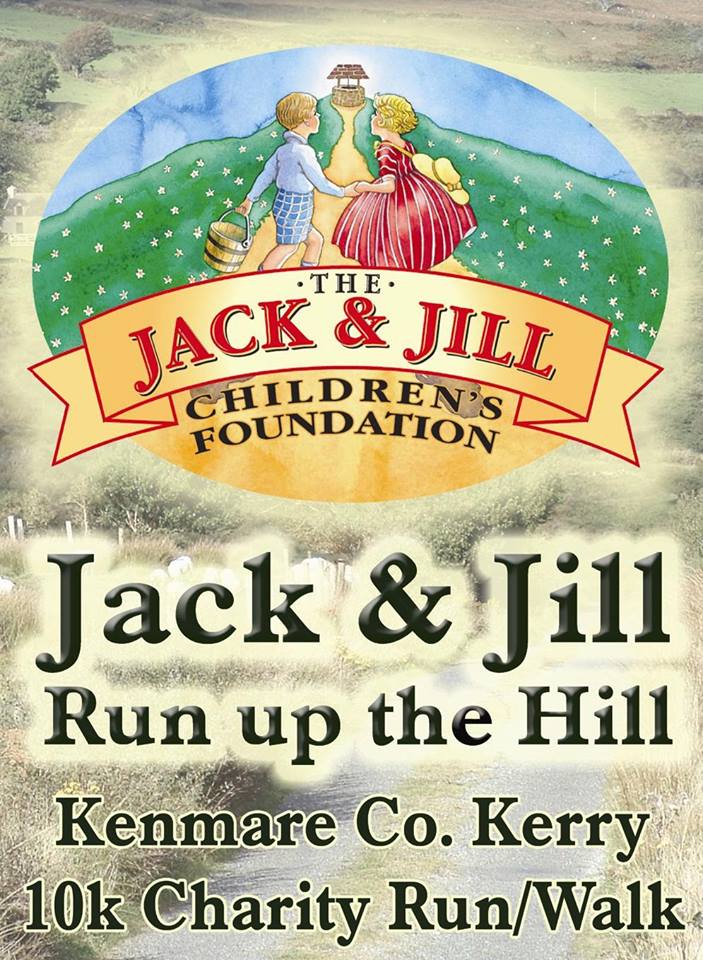 ---
This event is the blueprint for nationwide the Up the Hill for Jack & Jill campaign which takes place every year during October-November!
"The O'Sullivan Family event is a great formula of fundraising with the emphasis on fun, friends and family and I'm very proud to say that this annual event has become our blueprint for 'Up the Hill for Jack & Jill' our nationwide campaign. This, we hope, will become Jack & Jill's own version of Daffodil Day and we are forever indebted to John and his team for their energy and loyalty towards Jack & Jill. The best thing about this particular story is young Sean himself and the fact that he is doing so well and will be there cheering people on at the finish line. That is worth more than all the fundraising in the world." – Jonathan Irwin, CEO Jack & Jill
---