Jack & Jill's Carrickfinn Skydive Bank Holiday Weekend
Event Navigation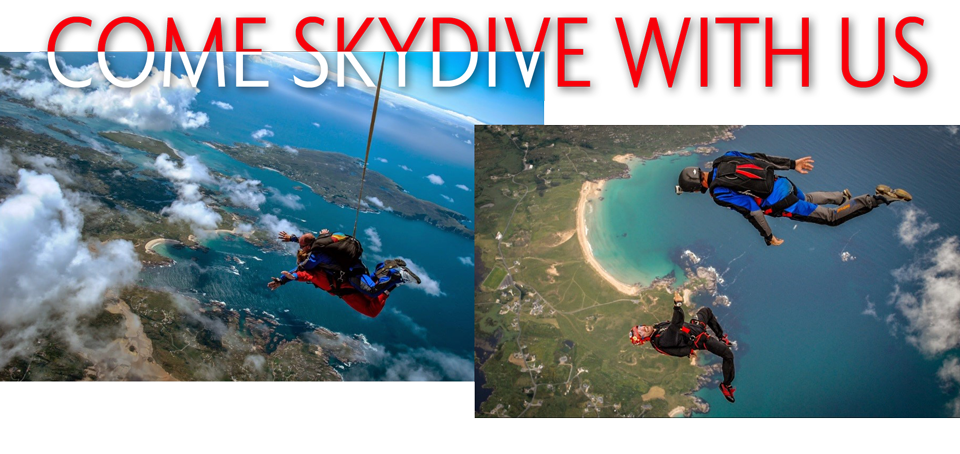 Join team Jack & Jill during the August Bank Holiday weekend for a jump of a lifetime
Set to the skies from one of the worlds most scenic airports – Donegal Airport and experience breath taking views Donegal has to offer from 12,000ft. Put together a team of adrenaline buddies from work or get a couple of friends together for an adventure of a lifetime weekend.
The Carrickfinn Charity Parachute Jump
in association with the Irish Parachute Club and Donegal International Airport is scheduled for the August Bank Holiday 2018 (weather permitting. Every year 100 people do a tandem parachute jump for several charities at Carrickfinn and this year Jack & Jill are one of the lucky ones.
Donegal International Airport is located on the west coast of Donegal, part of the Wild Atlantic Way and just beside the fabulous Carrickfinn beach. At ground level this is a stunning location, imagine it from 12,000 feet above!
You will free-fall…
for 30 to 60 seconds at over 200 km/ hour, followed by a peaceful 5 minute parachute ride to the ground. The sensation of the jump and the beauty of the location have to be felt and seen to be believed. Training for the jump will be given by the Irish Parachute Club.
*Participants must be over 18 years of age, under 16 stones in weight and have no medical impairment to their jumping.
For more information contact Alie at Jack & Jill on 045 894538 email alie@jackandjill.ie

---