A Gift in your Will
Legacy Fundraising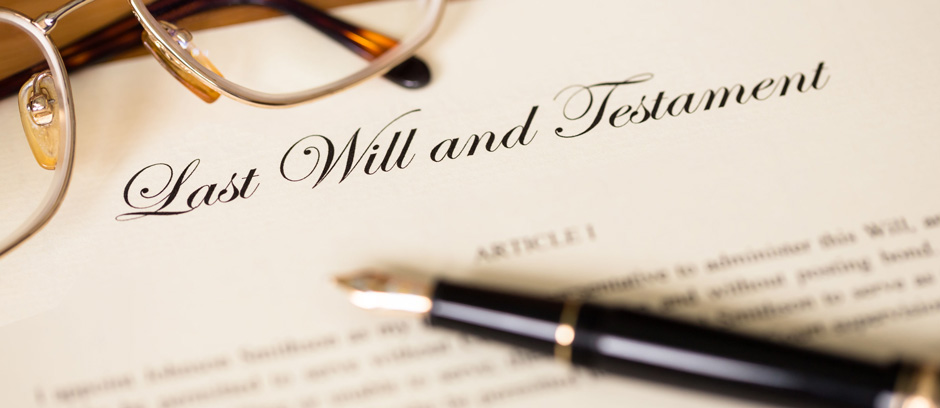 A GIFT IN YOUR WILL TO JACK & JILL
Leave a legacy in your will of "the gift of time" to profoundly sick Jack & Jill children throughout Ireland to enable them to be cared for at home where they belong!
A bequest no matter how small will make a big difference and go a long way to help us achieve our €3.5M budget each year in order to continue our services.
What this means to our families
Jack & Jill Foundation provides funding for home nursing care to families with children up to the age of 5 with brain damage and also end of life care for all children up to the age of 5.
Very often parents describe our services as the "gift of time", time to do those things that others take for granted like, doing the weekly shop, spending time with other siblings or the basic need of getting a night's sleep in the knowledge that their sick child is being well cared for.
Jack & Jill children may be blind and deaf, they may not have any speech and may be unable to swallow. They may not have the use of any of their limbs and can cry for days on end. We cannot cure these children but we can help make life a little easier.
Make a
difference.
Leave a
legacy.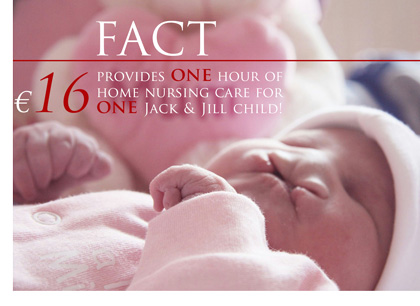 What are the main gifts you can leave in your Will
Contrary to overall public belief, making a will can often be a straightforward process. It really is a blessing to those left behind to have things in order and not have to deal with the time-consuming and distressing legalities when there is no will in place.
After looking after your loved ones, the following legacies can be made:
A Pecuniary Bequest: where by a fixed sum of money is left to your charity of choice.
A Residuary Bequest: whereby the whole or a percentage of your estate is left to your charity of choice.
If you have already made a will and wish to amend it to include a gift to The Jack & Jill Children's Foundation, your solicitor will advise you about adding a simple addition (Codicil) which should not incur any major costs.
* * *
Points to remember:
The purpose of a will is to ensure that when you are gone the property you own is distributed among those you love in accordance with your wishes.
To make a Will you will need:
to bring all your personal details to your solicitor together with those of your family, dependents and any charity or other person you wish to benefit.
to consider whom you appoint as your executor, this is the person who will make sure that your will is put into effect. An executor can benefit under the will so it can be a family member, should you wish.
to have an idea of what you own, your house or apartment, any bank accounts and anything else. Personal items can also be mentioned such as a piece of jewellery or pieces of furniture from your house. The preparing of such a list helps focus your mind on whom you wish to benefit under your will as this will make the job ultimately much simpler.
Suggested wording for leaving a gift in your will:"I give the sum of € [Insert amount in figures][Insert amount in words] to The Jack & Jill Foundation of Johnstown Manor, Johnstown, Naas, Co Kildare, Ireland (Charity Number CHY 12405) for the general purposes of the said Charity.
The receipt of the appropriate officer of the said Charity shall be sufficient receipt to my Executors for payment of this legacy."
What our parents say:
"… Having the baby at home and having that level of support and care,
just to know that someone was at the end of a phone meant the world to us…"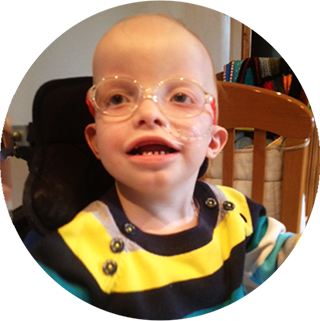 "I will never forget when the consultant asked to meet in his office that afternoon... he told us that Tadhg had a rare chromosome disorder "Trisomy 8p duplication" - a very low tone and absent corpus callosum which is the nerve fibres that connect the two hemispheres of the brain. He also had a heart condition. The consultant told us that Tadhg has a very short life expectancy a few months to a possible year at the most. Our world had just been turned upside down. Then we met with Joanne a Jack & Jill nurse and that was our light at a time where we were just overwhelmed. They helped us in every way possible providing us with nursing hours which enabled us to bring Tadhg home and be part of the family. Tadgh consultant also told us that Tadhg would most likely pass during the night is a form of a cot death. Without the Jack and Jill foundation we would not be able to get a night sleep. They have made it possible that we can be a family and do normal actives with our other children. We can truly enjoy caring for our son Tadhg because of the amount of support they have given us. The nurse and carers are like a part of our extended family. Tadhg is 2 year and 10 months now and he has just come through major open heart surgery and still fighting strong. We are absolutely sure that, without The Foundation, Tadhg would not be a well today."
Pauline, Tadhg O'Regan's mum
"…Jack & Jill are a lifeline to me and my family
which enable us to live a somewhat normal life…."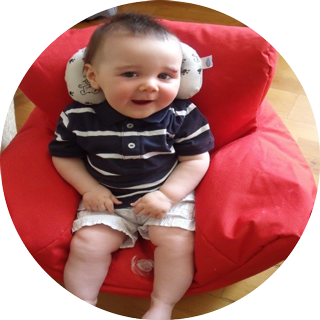 "Although totally devastated by the news that our little boy had Spinal Muscular Atrophy (SMA) Type 1 and had just weeks to live, we decided that whatever happened, we would make every day we had left with Cillian count and that is exactly what we did. We really wanted to spend whatever precious time we had with Cillian at home and hoped that this would somehow be possible. We had never heard of the Jack & Jill Foundation before but thankfully, shortly after Cillian's diagnosis Joanne Doyle, liaison nurse with the Jack and Jill got in touch with us. After talking to Joanne it really made us feel more comfortable about caring for Cillian at home and we knew that the Jack and Jill foundation would support us every step of the way in fulfilling our wish for Cillian.Along with the support from Joanne the Foundation also provided us with paediatric nurses to care for him at home. We were so lucky that Denise who had looked after Cillian in hospital was also a Jack and Jill nurse and helped us to look after Cillian at home. With the support from Denise and Joanne we settled back in at home with Cillian and although Cillian needed a lot of care we were grateful that he was home in his own familiar environment surrounded by all his family and friends."
The story of Cillian Brown
"… to us it means everything, we can do regular things like shopping
and make arrangements to do things. Most importantly for our child
it means that if he is unwell we have the support of fully trained nurses
to care for him instead of having to bring him into hospital…!"
---
MakeMyWill Solicitors Helping Jack & Jill families!
In 2018, we have partnered with MakeMyWill Solicitors who are making a valuable contribution to us with every Will referred* in the name of Jack & Jill
Solicitor Susan Murphy of MakeMyWill Solicitors has agreed to donate half of her fee for every Will referred to her by the Jack & Jill Children's Foundation.
Her Firm specialises in drafting Wills and will take your instructions by phone or by email at a time that suits you, without the requirement of an office visit.
This is a 100% confidential, professional and affordable nationwide service. Standard fees are €135.00 per Will, or €190.00 per couple as at December 2016. Visit www.makemywill.ie for more details, or call Susan on 086-8377559.
*Please quote reference code "JJMMW".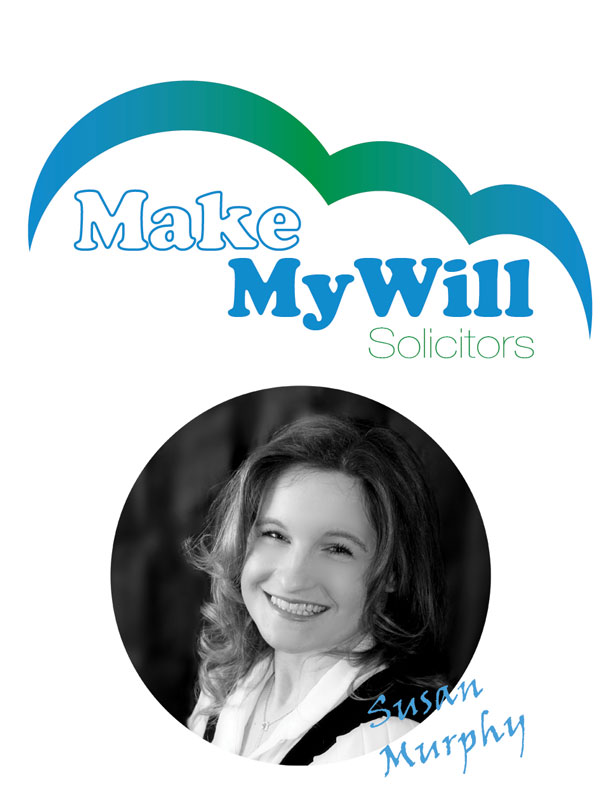 ---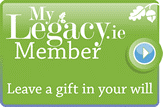 The Jack & Jill Children's Foundation is a member of My Legacy. My Legacy was established in 2003 by a small group of Irish charities who saw first hand how a legacy today can improve the lives of others in the future. My Legacy now comprises 80 Irish charities who work together to promote legacy giving in Ireland. www.mylegacy.ie