Celebrate Jack & Jill
Afternoon Tea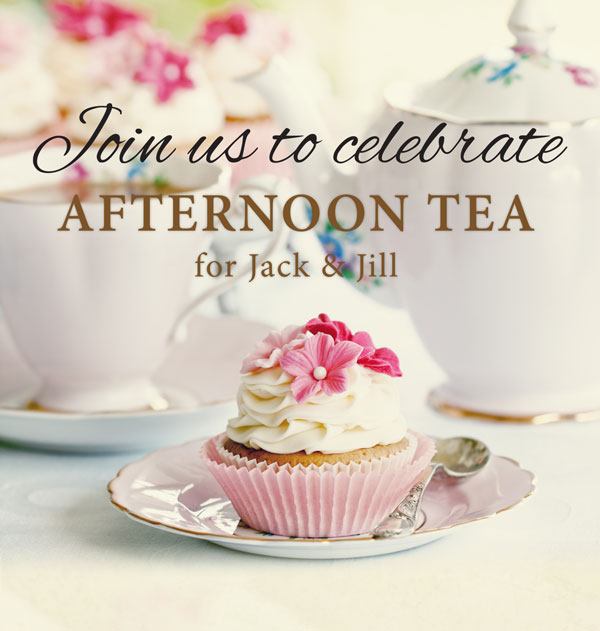 The Campaign
To mark the 20th Anniversary of Jack & Jill we are honouring the occasion with Afternoon Teas (the symbol of 20 years is China, and Afternoon tea is served in china cups)
Our Afternoon Tea occasions was recently launched in the Merrion Hotel by Jonathan Irwin (Founder of Jack & Jill) and Pauline McLynn (Mrs Doyle in Father Ted).
Jack & Jill are hosting 11 Afternoon Tea Parties in some of Irelands top hotels throughout the year – with Jonathan Irwin and Local Liaison nurses attending and using the opportunities to catch up over some tea with some of our wonderful supporters.
As part of our Afternoon Tea campaign, we are calling on our supporters to host their own Afternoon Tea fundraiser in their homes, schools, workplaces or ask your local restaurant/hotel to help if you choose to make it more of a community event.
---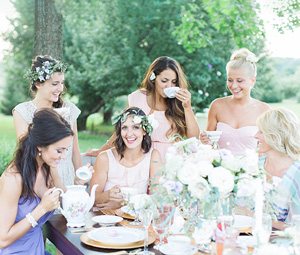 Afternoon tea is a luxury treat to indulge in so why not invite some friends and family around and put on a spread of sandwiches, cakes and pastries and have a good auld catch up and 'cuppa tea'.
(Packs will be posted 1 or 2 days after registration)
---
partners: