Welcome to our
Online Store
Jack & Jill: The Story of Jonathan Irwin
HARDBACK • ISBN: 978 1 78117 233 9
Published by Mercier Press
The book gives full details of the story behind the Jack & Jill Children's Foundation
and  Jonathan's struggles to establish and maintain it and its ongoing fund-raising efforts: over €55 million raised and over 1800 sick children and their families supported in all 26 counties of Ireland.
Book also recounts other less well-known is stories from Jonathan's intriguing background: his involvement in the Irish horse-racing industry; he ran Goffs bloodstock sales for many years, including at the time of the kidnapping of Shergar, the early days of Ryanair with a fascinating insight into his relationship with Michael O'Leary, who had a very different vision from Jonathan as to where the company should go or the time he was also head of the Dublin Sports Council when he contributed on bringing the Tour de France to Ireland for the first time in 1997, and much more!
Every book purchased via the Jack & Jill website will be SIGNED BY THE AUTHOR with all Jonathan's royalties from the proceeds donated to The Foundation!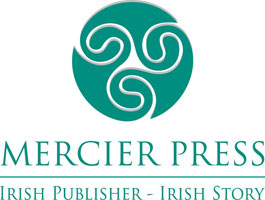 "Jonathan is quite simply one of the most colourful, forward-thinking, and open- minded people I have ever come across, and the difference that Jack & Jill has made to so many lives and the positive impact it has created is immeasurable" -  Tracy Piggott
"A fascinating and heart-breaking story" - Miriam O'Callaghan
Updating...