Welcome to our
Online Store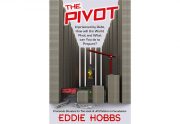 The Pivot
by Eddie Hobbs

PRICE:
€20
(including post & packaging)

Pre-order your copy HERE AND NOW!

NOT AVAILABLE IN SHOPS!
ALL PROCEEDS TO JACK & JILL! Each copy provides one hour of home nursing respite care for a Jack & Jill profoundly sick child!
In The Pivot Eddie Hobbs argues that we are on the cusp of a super cycle in global economic growth but first need to clear out the excessive debt... >> see more
Out on 22nd November. Available for pre-order only from our website or by calling 045 894538.
Updating...