Are you looking for a unique, fun, team building initiative to motivate staff and help benefit The Jack & Jill Children's Foundation?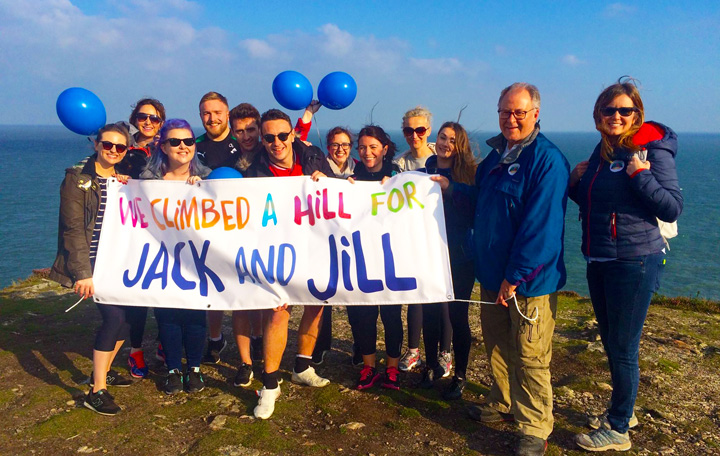 What to do?
Put together a team of 2 or more employees and nominate a team leader who will register the team to receive the Up the Hill pack
Choose what challenge you, as a team will undertake
Set a time/date and location
Collect a donation from all participants (suggested donation €16 = 1 hour of home nursing care)
Take lots of photos from your event and send them into alie@jackandjill.ie and we will post them on social media
Send in your donation to Jack & Jill and receive your #UPTHEHILL Corporate Certificate
Why sign up?
You, as a team, are making a big difference to a family with a very sick child
It's a great and fun challenge with work colleagues
Every €16 = 1 hour of home nursing care to our families giving them the Gift of Time: time to get a night's sleep, time to spend with their other children, time to do things that we all so often take for granted.
Suggested team building events:

– #UptheHill Team Climb
– #UptheHill Treasure Hunt
– #UptheHill Mountain of Food
– #UptheHill Couch to 5K or any other challenges you want to create yourselves.
For more information on Corporate Up the Hill events please contact Alie on alie@jackandjill.ie or call 045 894 538. Thank you!