Recycling for Children
Jack & Jill have teamed up with Irish owned, global company, Swapkit Corporate, who have set up the re-use and recycle programs to help raising funds for the Foundation!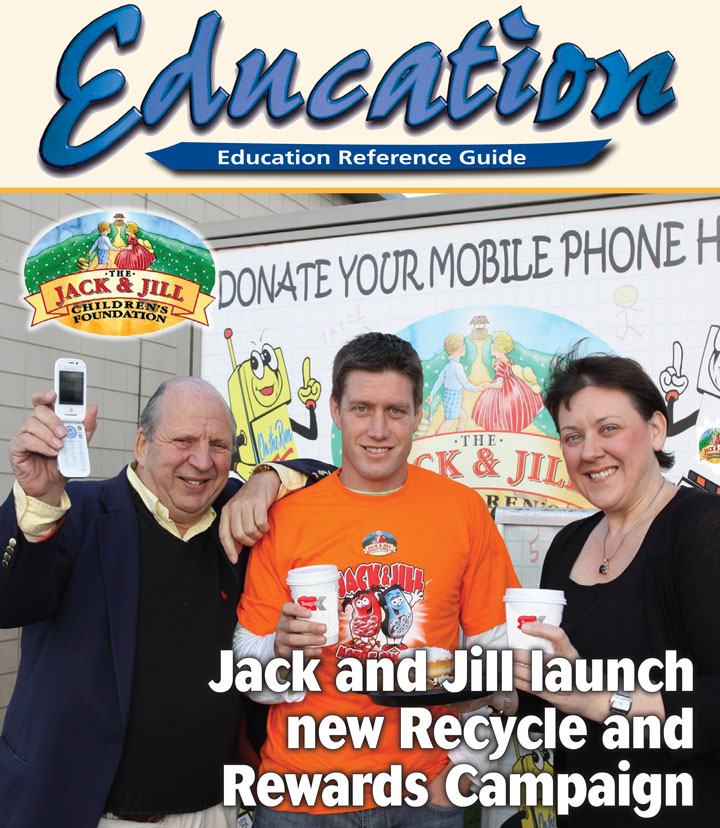 " The Jack & Jill Children's Foundation provides direct funding, and 24/7 support, to families of children with brain damage. The work of the foundation enables these children, who suffer from severe intellectual and physical development delay, to avail of home respite care. As a result of their condition, these children require intensive home nursing care, and it is through the Jack & Jill Foundation that this care can be offered to the 300 children from all over the country that the Foundation currently has under its wing. In some instances, the home help hours are part of the charities 'End of Life Service' which empowers parents to take their child home, to live their short lives in familiar surrounds, amongst family and friends.
The Foundation provides these families with the gift of time. Time to do the things that we so often take for granted such as, sleeping, shopping, working, going for a walk etc. The simple things in life. It is with this in mind that Jack & Jill have teamed up with Irish owned, global company, Swapkit Corporate, who have set up the re-use and recycle programs. Swapkit's CEO Mr Brian Egan says they are very proud to support such a worthy cause as The Jack & Jill Foundation. Whether through schools programmes, business schemes, or individual family initiatives, the recycling & reward campaign will bring much needed educational technology or lifesaving equipment to all parts of Ireland.
EDUCATIONAL REWARDS CAMPAIGN
Did you know, there are an estimated 15 million used mobile phones still lying around people's homes. Whether under a bed or thrown in a cupboard, with over two million phones sold in Ireland annually, they shouldn't be hard to come by. It is the aim of Jack & Jill, through the Educational Rewards Campaign, and in conjunction with our recycle partner, Swapkit, to collect 250,000 used mobile phones The Campaign will provide educational rewards and will target schools, colleges, universities, crèches etc. Not only will you be helping our environment by preventing these used devices from ending up in landfill, in the reuse programme you will also be preventing future mining for precious minerals that are used in mobile phones of today.
Swapkit have developed a rewards structure for your old unwanted devices. For specified quantities of used devices you can receive the latest educational equipment. Below are some samples of what will be on offer from this September 2014 when the campaign kicks off.
Some of the rewards on offer
Everything from Imacs to charging trolleys, Swapkit also will have a great selection of pre-loved devices. These pre-loved devices ensure that used devices continue to provide educational benefits to a new, and wider,
audience.
To join in this year's Educational Reward Campaign simply email [email protected]
or Call Noel on 1800 30 33 76 .

Old Phones Save Lives Campaign
Jack and Jills campaign enables sports clubs, business, and schools to swap old phones for a life-saving defibrillator. Did you know that an estimated 5,000 people died from sudden cardiac arrest in Ireland last year? You can help reduce this number by donating your mobile phones to the Jack and Jill Children's Foundation in exchange for defibrillator.
The Jack and Jill foundation in association with Swapkit Corporate aim to give away 1,000 defibrillators across Ireland in the next 12 months. We are offering Irish sports clubs, schools, companies and parishes the opportunity to gain a free lifesaving Zoll Automated External Defrillator (AED) by simply joining in our "Old Phones Save Lives" campaign – you are not only supporting a great Irish children's charity but you are also helping to provide these machines for your local community.
To join in this year's Old Phones Saves Lives email [email protected]
or Call Noel on 1800 30 33 76.