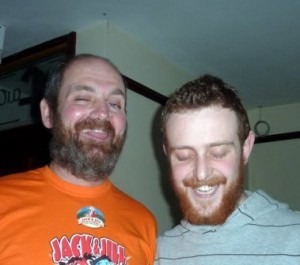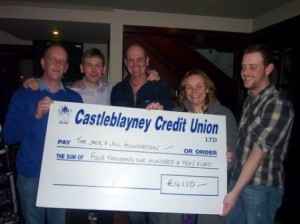 On Sat 5th December 2009, Ciaran Duffy and his cousin Kevin McManus did a sponsored beard shave  and waxathon in memory of Ciaran and his wife's Paula's daughter Mirrin Duffy.
Mirrin was born with a rare syndrome and was helped by Jack and Jill until she passed away aged 2.
With the help and support of friends and family, they managed to raise a whopping €4110. They presented the cheque to our Jack and Jill Liaison Nurse, Anne Reilly on Saturday the 20th February.