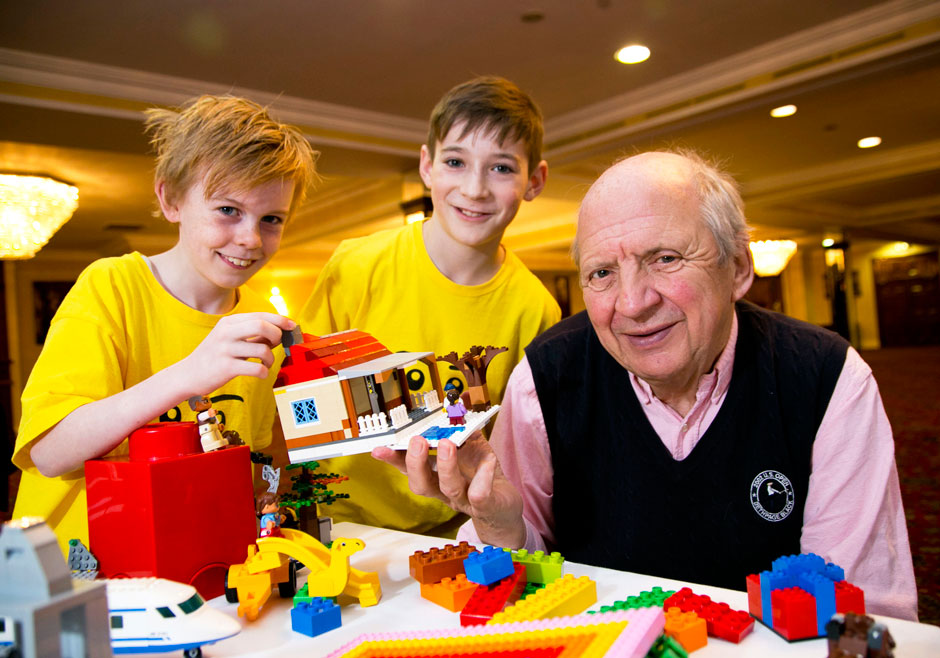 Great family day out for Lego enthusiasts and Christmas stocking filler
Family tickets (2 adults; 3 children) for "Brickx Fest 2017", an interactive Lego exhibition in Citywest Hotel Dublin on Saturday 21st and Sunday 22nd January 2017, are now on sale in aid of the Jack & Jill Foundation and International Orphan Aid, with children from the Brickx Club Ireland making the announcement on Tuesday 20th December 2016, along with Jonathan Irwin CEO and Founder of Jack & Jill.
This event will be bursting with Lego displays, Master Builders, competitions, 10 construction zones with workshops, play area, merchandise and a sensory friendly session for children with additional needs, with details and tickets on www.thebrickxclub.com.
This partnership makes real sense for the Jack & Jill Children's Foundation who are now collecting unwanted Lego as their new currency to fund home nursing care hours for sick children nationwide and there will be a Lego drop off point at Brickx Fest 2017.
"This association is so good for Jack & Jill, as Lego is our new currency which is bought and sold through our charity shops in Kildare, Carlow and Wicklow and via Topaz and DPD Ireland drop off points. I want to thank Kathy Lambkin and her team for choosing Jack & Jill as one of their recipient charities. What an honour and what a fantastic Christmas and New Year present this will make, giving families something to really look forward to in January 2017." – Jonathan Irwin CEO and Founder of Jack & Jill
According to the organisers from Brickx Club Ireland "Lego, which is a universal language of play and building and learning, really brings people together. It continues to be one of the top presents for children this year and a ticket for Brickx Fest is a wonderful Christmas Gift and we want to make this a sell-out event and raise as much money as possible for Jack & Jill and International Orphan Aid."
With 10 construction zones, there will be building for all ages and families and friends are invited to come and build to their heart's content – tallest tower, friends Lego, hex bug maze, interlocking bricks, architectural builds, crazy cars and ramp, stop motion animation, minifigs, pirate ships, boats, bionicles, the list goes on and on. Pre event, Lego enthusiasts are invited to send in photos of their Lego creations to the [email protected] with the most creative and interesting designs winning medals and Lego prizes.
The organisers are expecting pictures of Lego creations of dream home, robots, crazy cars, adventure stories –the imagination knows no bounds. There will also be a raffle with a trip to Legoland in the UK up for grabs.