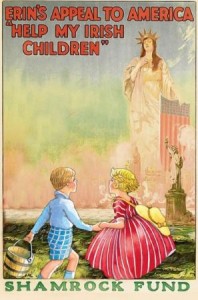 Founders of the Jack and Jill Children's Foundation Jonathan Irwin and his wife Senator Mary Ann O'Brien  will be visiting New York City to tell the story of Jack & Jill and to launch The Shamrock Fund on Monday the 24th of October.
The Shamrock Fund is an appeal to the Irish Diaspora in the US to help the Jack & Jill Children's Foundation to continue to ensure that no child or their families will ever again face the isolation and desperation that Mary Ann and Jonathan faced back in 1996 when they brought their son Jack home from the hospital.
The Official launch of the Shamrock Fund will take place at Lily O'Brien's Chocolate Cafe on Monday October 24th 2011.