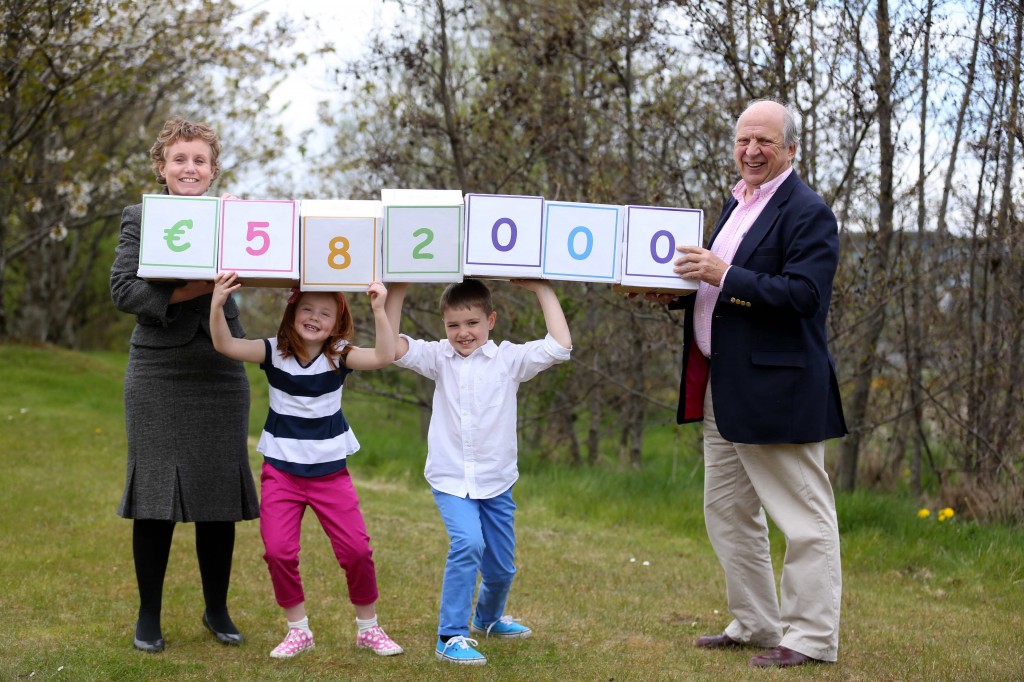 At the announcement that staff at Nestlé Ireland have renewed their partnership with the Jack & Jill Children's Foundation as their 'Charity of the Year' for 2013 were Deirdre O'Donoghue, country manager, Nestlé Ireland with Jonathan Irwin, CEO, Jack & Jill, along with Rebekah Verling (5) from Baldonnel and Oisin O'Luasa (8) from Kill.
Jonathan Irwin, CEO, Jack & Jill said that Nestlé Ireland and its staff have been instrumental in raising a whopping €582,000 for the charity since 2010. Jack & Jill provide intensive nursing care in the home, funding and support to families of children under 4 years with severe development delay as a result of brain damage who need 24 hour care.
Since the partnership began, Nestle Ireland staff have jumped out of planes, ran marathons, held quiz nights, pushed beds through the Irish countryside and painted themselves blue as Smurfs – raising €132,000 for their efforts. In 2012, they instigated and oversaw the development of a national marketing campaign for the charity with the support of their supplier agencies. The campaign resulted in an additional €450,000 being raised for the Irish children's charity.
With less than 20% of its €2.7 million annual budget coming from the State, the Jack & Jill Foundation relies heavily on corporate fundraisers like Nestlé Ireland. The €582,000 raised to date will provide 36,000 hours of vital nursing home care for Jack & Jill children.