Pop-Chic.com
(former itsfabuless.com)

 one of the snazziest online retailer in Ireland offering the best of brands at the best prices, continues its partnership with Jack & Jill Children's Foundation!!! The site offers visitors the opportunity to buy fragrances, beauty products and accessories at the best prices around while a contribution is made to The Foundation with every purchase

To mark this the site is offering this week an extra 10% discount to all buyers using the code Jack&Jill (offer ends on Sunday 6th September).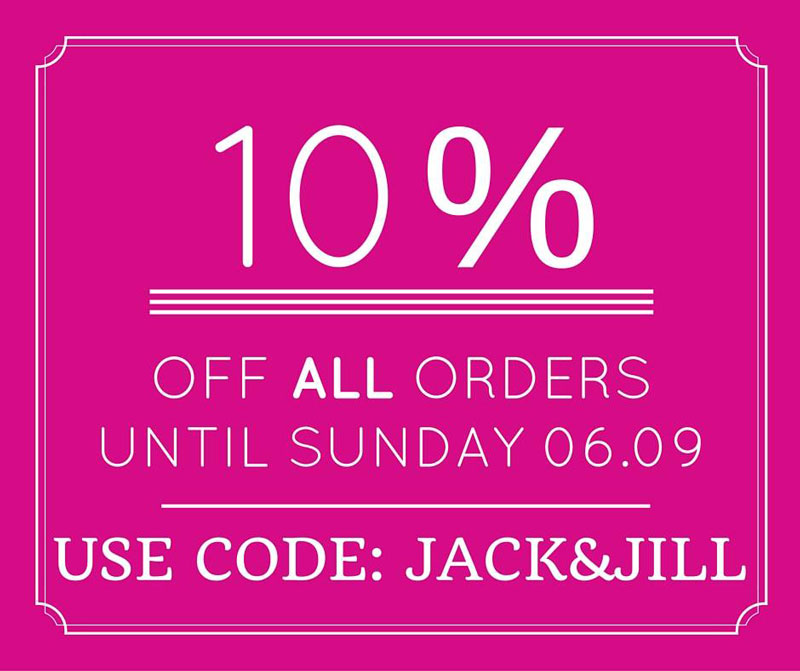 Jack & Jill Foundation is happy to be associated with this 100% Irish company, selling end of line perfumes for a very attractive price. Every purchase on Pop-Chic.com is not only saving you a good bunch of money for you and your family but it also includes a donation towards Jack & Jill, which means you are making a contribution to help care for our children.
"Funds raised through this partnership will support home nursing care hours for the 300 families under our wing and we are delighted and excited to join forces with the Pop-Chic team with such an impressive range of designer products at the right prices to attract an avalanche of shoppers we hope." – Jonathan Irwin CEO Jack & Jill Foundation
---
About Pop-Chic.com
Pop-Chic began in 2014 as "itsfabuless.com" bursting onto the scene with a splash of energy and tons of luxurious brands. Launched originally as a delist bargain site, site has been reborn as Pop-Chic, a highly competitive on-line high end luxury retailer. The Pop-Chic philosophy stems from our commitment to provide branded cosmetics and fragrances to suit every budget, as our prices cannot be beaten on the high street. All orders are processed daily and are with you within 1-2 working days.
Enjoy the savings and happy shopping 🙂 !!! www.pop-chic.com