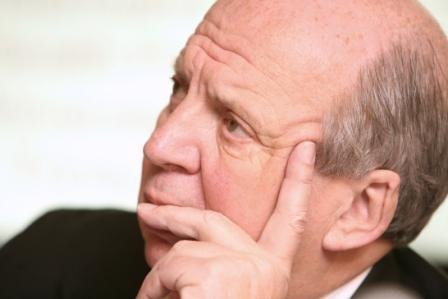 "Despite months of medical treatment, my doctor tells me that the paralysis in my right leg post my successful cancer treatment, bringing with it a certain amount of pain and lack of balance, is irreversible, therefore severely restricting my mobility. A fact I now must accept, even though I still believe that doctors aren't always right.
"As a 74 year old, broken down old horse dealer, I must use the time and mobility I have to best effect and in particular to fight the Government every step of the way to prevent them locking up sick children for the next 100 years within the St. James Campus – the wrong location for the national children's hospital.
Therefore, it is with sadness but a good dose of common sense, that I must abandon my plan to run in the next general election as a Renua candidate for South Kildare, and instead focus my full attention on the Jack & Jill Children's Foundation to fundraise and advocate for precious children who make my disability look like the hiccups.
"My detour into politics was brief but colourful and I'd found a coat in Renua that fitted me so well, as if crafted by Louis Copeland. Alas, it's a coat I can't wear given the layers of work I've yet to do for the Jack & Jill Children's Foundation. I want to take this opportunity to thank Lucinda and my Renua colleagues for believing in this old dog and in showing me some new tricks along the way. I know that the party will do well, despite my absence as a candidate; although I will continue to cheerlead from the sideline.
"I must also thank the constituents of Kildare South, a county in which I have lived and worked since 1968, for all their support and good wishes since I announced my intention to run. I genuinely wanted to be their voice in Leinster House and a real catalyst for change but the journey to get me there is too steep health and time wise and if I can't give it 100% I would be doing my neighbours and friends a disservice.
"Meanwhile, my fundraising and advocacy drive for Jack & Jill, in addition to my challenge to Minister Varadkar to switch the location of the national children's hospital from St. James to Blanchardstown and making certain that the children's hospital is built beside the 'New' Rotunda and James Connolly and on 140 acres beside the M50, will keep me busy.
"I am very proud of the Jack & Jill model of home care which has supported over 1,900 children and their families since 1997. A service with no waiting list that shows the money following the patient right into the home where these precious children belong. A service that continues to rely on the generosity of the public to keep going with every €16 raised funding one hour of home nursing care for a sick child."
Jonathan Irwin