…a chance of picking up a valuable piece worth thousands from a well-known artist
Artists Mo Kelly and Martin Gale joined Jack & Jill's CEO Hugo Jellett this morning (Tuesday 4th April) to launch "Incognito" the charity's new arts fundraiser which offers 1500 original, miniature art pieces, donated to the charity by over 1000 artists from around the country and overseas, which will be on sale on a first come first served basis for €50 each in The Solomon Gallery, Dublin (beside the Westbury Hotel) from 21st to 25th April, offering purchasers a chance to secure a valuable piece of art worth thousands of euro from one of the 50 well-known artists involved.
People can view the Incognito collection online at www.incognito.ie but, as the name Incognito suggests, the artist's identity is top secret and won't be revealed until after the sale; with artists like Peter Curling, David Crone, Olivia Golden, Leah Hewson, Brian Lalor, Alice Maher, Barry McCall, Abigail O'Brien, Eilis O'Connell, Mick O'Dea, Patrick O'Reilly, Geraldine O'Reilly, Jim Savage, Gwen Wilkinson, as well as Mo Kelly and Martin Gale involved.
It is hoped that Incognito will raise €75,000 for Jack & Jill to fund home nursing care for the 300 children under Jack & Jill's wing today, children with severe development delay as a result of brain damage, children who may never paint a picture themselves; precious children who do better at home, where they are well cared for by their parents with critical support from Jack & Jill nurses. The campaign, which is sponsored by independent property advisor Knight Frank, builds on the success of Jack & Jill's previous public art projects, including painted sculptures of hares, pigs, eggs and cows – and the charity decided to switch from a 3D to a 2D approach this year, with these miniature pieces of art done on a small card, the size of a postcard, with the artist's name on the back, offering proper affordability to everyone.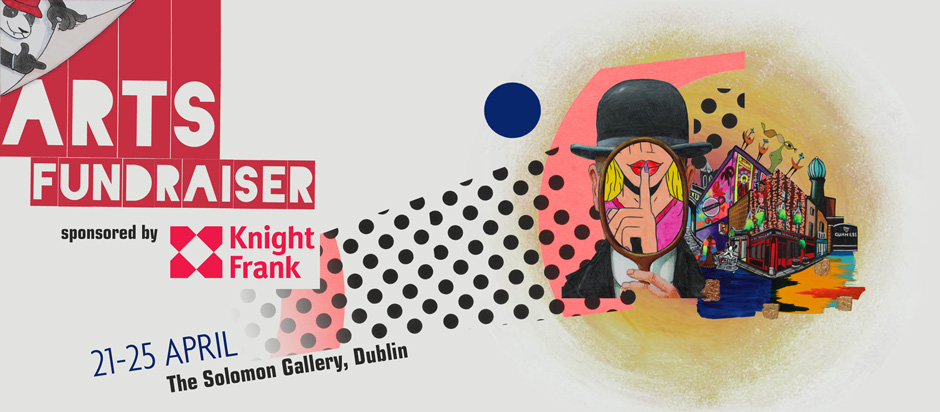 "We have been quite overwhelmed by the number of artists donating their talent, their time and their gift to Jack & Jill. Stepping back, looking at the fruits of their labour, free labour, the standard of work is simply silencing and today is a very proud day for Jack & Jill. We'll work very hard now to promote the exhibition, and expect people will be queuing outside The Solomon Gallery to purchase their favorite piece. Theirs for just €50 and a small price for a big impact for the children we support. I am also delighted at the platform Incognito provides to less well known artists to display their talent alongside the big names and I must thank our sponsor Knight Frank who have really gotten behind this campaign.
Incognito is another example of people reaching out to help others and our home nursing care service, which is delivered in every community in Ireland, is based around that principle of community helping community, providing a gift of time to families to give them a break from the 24 hour job of caring for their sick child. On behalf of those families, I want to thank all the artists involved, well known and budding artists, who have embraced this campaign so willingly and so generously. Looking at the result today, we hope that as many people as possible will start window shopping at www.incognito.ie and make a date for The Solomon Gallery between 21st and 25th April. People often talk about 'affordable art' and the price tag is still in the late hundreds, so it really is a joy to be able to present original works – for people to buy for themselves or for friends – at a fixed price of just €50, and once you conceal the identity of the artist, it becomes simply about whether you like it or not… and that will bring a huge sigh of relief to many!" – Hugo Jellett, CEO of Jack & Jill