Auction to provide home nursing hours for 60 local Dublin families with sick children!
There is a treat in store for Dublin GAA fans as today bidding opens for a Jack & Jill's online auction for two framed Dublin jerseys which includes a signed All Ireland Champions 2013 jersey and also a signed Dublin Hurling Leinster Champions 2013 jersey which includes signatures from Bernard Brogan and Peter Kelly.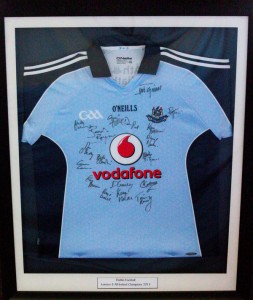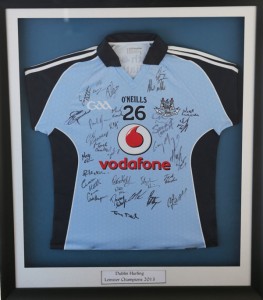 (CLICK on the image to go to the auction page)
The online auction is now open and will run until 12pm Friday 11th July!
The special collector pieces were kindly donated by Shane Claffey who is a close friend to the Irwin family who founded Jack & Jill from their experience which evolved from the home respite care for their son Jack that has now been offered to over 1700 children and their families all over Ireland since 1997. The jerseys were kindly framed by inmates in Wheatfield Prison.
There will be a reserve of €100 on each Jersey and bidding will be in increments of €16 which is the equivalent of 1 home nursing hour.
All proceeds are going to The Jack and Jill Foundation. Jack & Jill have supported 441 families in Dublin since 1997.