Big thanks to our continued supporters the "Tara Vale Swimmers" for another wonderful donation of €6,800 which was raised through various fundraising events throughout the year and culminated in the New Year's Day Swim on Ballymoney Beach, Wexord!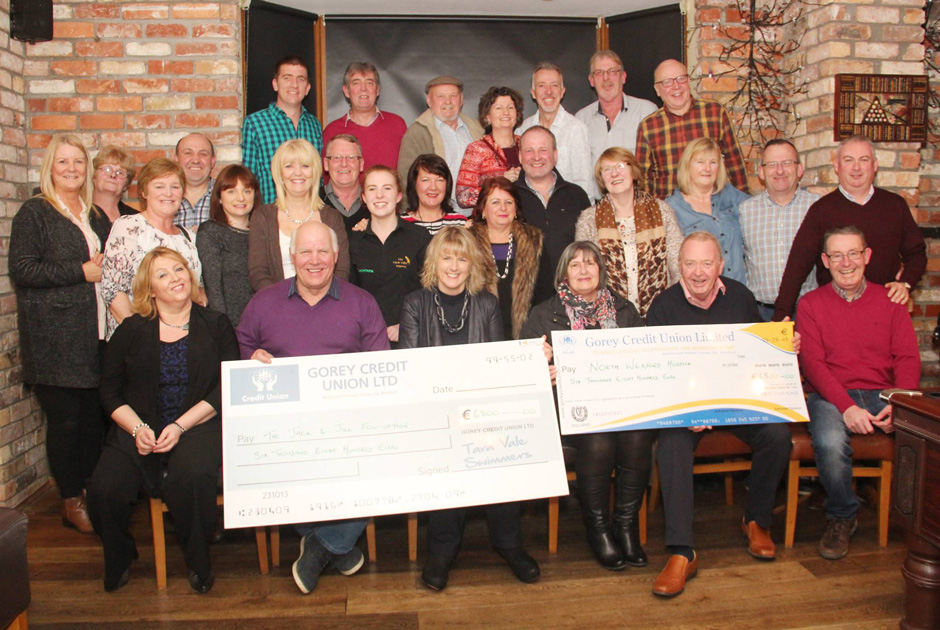 The guys and gals braved the chilly weather and enjoyed" banter a plenty" both in and out of the water!
Our thanks also to the local community who came together to support the swimmers and the many events from the golf classic, raffles, fancy dress party etc. Our liaison nurse, Joanne Doyle, was delighted to accept the extremely generous donation and availed of the opportunity to explain just what it's means to Jack & Jill and our profoundly sick children and their families – 425 hours of home nursing care!
Since 2013 the Tara Vale Swimmers have donated a whopping €22,300 which equates into 1,393 hours of nursing care – what an incredible gift; thank you all so very much!
www.facebook.com/taravaleswimmers
---