NCAD student designer Patricia Carroll from Carraroe, Sligo whose design was inspired by weeping willow trees was the winner of the student design award at the Vodafone DIT Fashion Show in Vicar Street, Dublin (Thursday 3rd April) attended by an audience of 1,000 people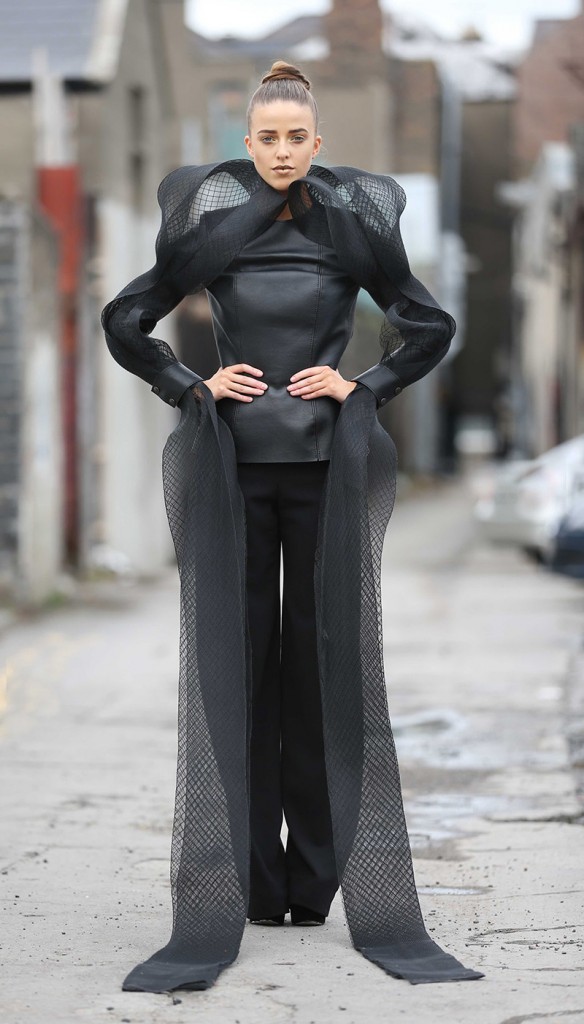 The theme of this year's Vodafone DIT Fashion Show, now in its 11th year, was "Enchanted Forest: Hidden Nature" and the top three designs were chosen from an impressive shortlist of nine designs from around the country. The judging panel consisted of Ireland's top stylist Maria Fusco, broadcaster Brendan Courtney (who was also MC at the show), fashion editor at the Irish Independent and Weekend Magazine Bairbre Power, Arnotts marketing manager Lou Conlon who started the first show with fellow DIT students, Jules Fallon director of 1st options model management and previous winner of the student design element of the Vodafone DIT Fashion Show Umit Kutluk. The net proceeds from the show will be presented to the Jack & Jill Children's Foundation which provides a nationwide home nursing care model for children from birth to 4 years old with severe disabilities as a result of brain damage, as well as end of life care at home for children for whatever short time they have.
Second place went to Griffith College student Roisin Lawrence from Rathdrum, Co. Wicklow whose design was modelled by DIT visual and critical studies student Miriam Hunt from Goatstown, Dublin. Roisin says that her interpretation of "Enchanted Forest" which was the show theme was of "monsters lurking in the dark, damp forest, taking their tangled and matted hair, their wrinkled and slimy skin and transforming them into beautiful unusual fabrics, with the exaggerated silhouettes of the unnatural beings themselves."
Third place went to University of Ulster student Claire Mc Elduff from Omagh, Co. Tyrone, whose design is modelled by DIT finance student Rita Zhang from Walkinstown, Dublin. Claire says she was inspired by the nature around her home in Omagh for her design entitled "My Enchanted Forest".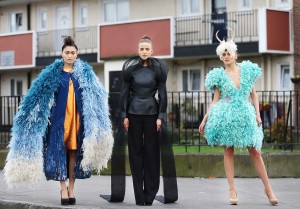 Speaking at the show, Paula Murphy, Vodafone Ireland said: "Vodafone Ireland is honoured to be associated with this incredibly creative and inspirational event. The Student Design competition has become synonymous with very high standards for young Irish fashion talent. It's obvious from the creativity that was on display in this evening's show that each of the finalists have really bright futures in fashion. We congratulate Patricia Carroll who was a worthy winner of the Vodafone Student Design Award, and extend our congratulations to all finalists for the extraordinary high standard of their designs."
The popular annual show, now in its eleventh year, is organised by 70 students from DIT and one of the most rewarding elements for the organising students is the charitable aspect of the show. The DIT Fashion Society is one of 80 societies in DIT involving 6,000 student members. The societies place heavy emphasis on the management of and participation in productions and campaigns such as the Vodafone DIT Fashion Show, with a view to the practical education of the students involved.