The raffle draw for a brand new Seat Ateca will now take place on Thursday 31st May!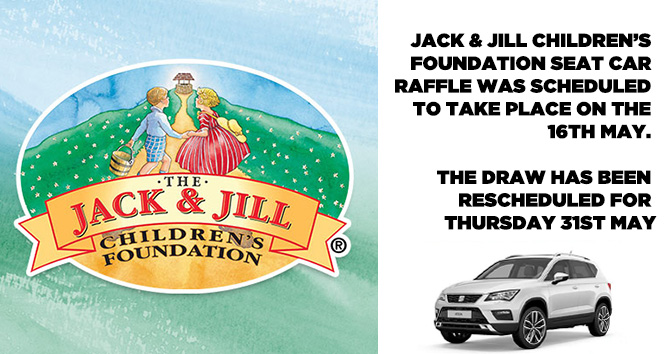 Due to some unforeseen circumstances, the Jack & Jill Car Raffle draw which was due to take place on 16th May 2018 has now been rescheduled to Thursday 31st May. We apologize for this situation 🙂
Winner will be announced on our Facebook page and website.